Homeschooling Through the Holidays | Episode 187
Carole talks with Sonya Manson about how their family continues to homeschool through the holidays without becoming stressed and frazzled!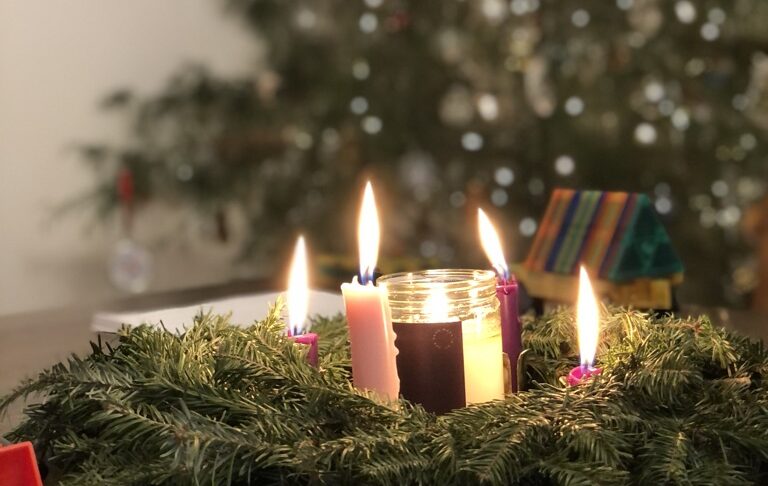 As we inch closer toward Thanksgiving and Christmas, life begins to ramp up a bit. A lot of times that means added stress to continue the usual homeschool schedule while adding in all the holiday festivities.
In today's episode, Carole talks with Sonya Manson about what their family of ten has done over the years of homeschooling. Sonya shares how they to continue homeschooling during the holidays while also slowing down and focusing on what matters most to their family.
As we go into the holiday season, I hope what Sonya shared encourages you to slow down and savor the seasons of Thanksgiving, Advent, and Christmas while you homeschool through the holidays.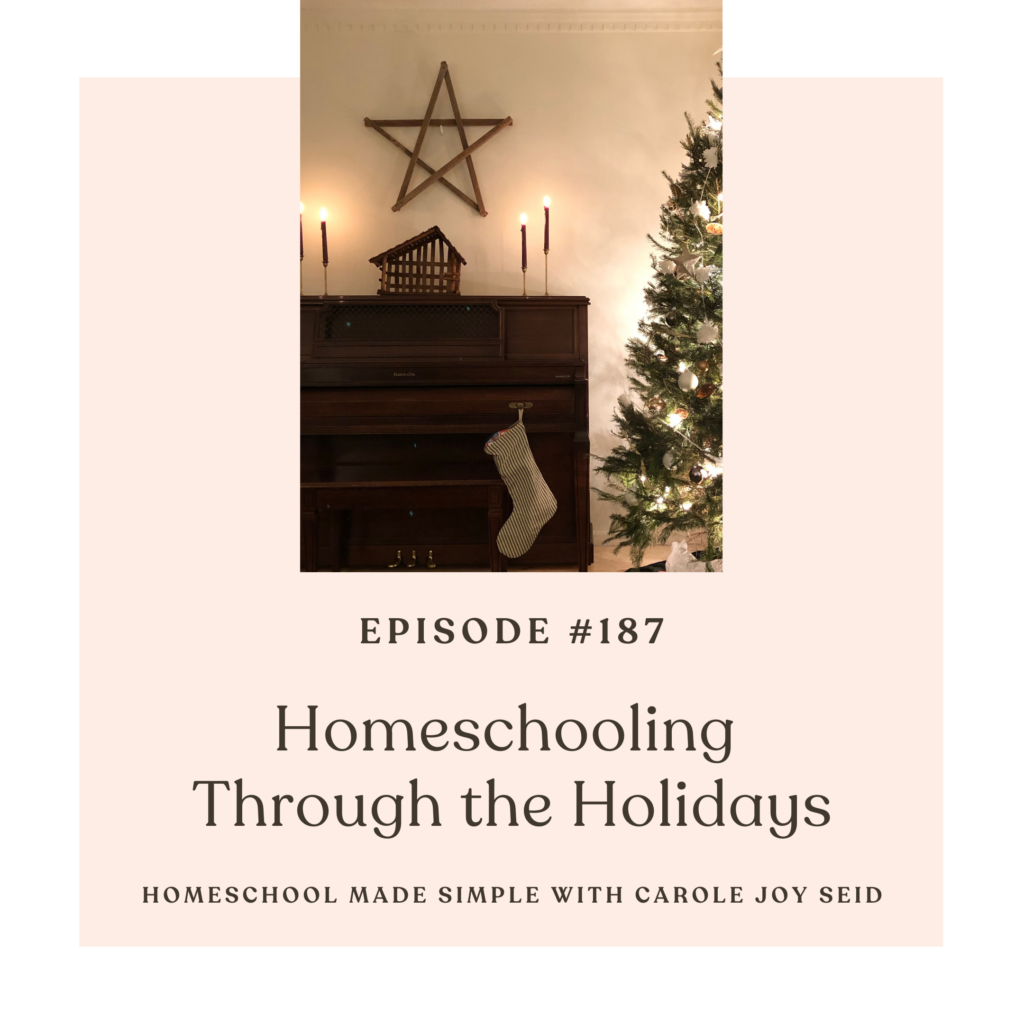 Holiday Books Mentioned in this Episode:
Christmas in My Heart A Second Treasury: More Heartwarming Tales of Holiday Joy by Joe Wheeler
The Jesus Storybook Bible by Sally Lloyd Jones
One Wintry Night by Ruth Bell Graham
Unwrapping the Greatest Gift by Ann Voskamp
Jotham's Journey Christmas Series by Arnold Ytreeide
Hallelujah: Cultivating Advent Traditions With Handel's Messiah by Cindy Rollins
Papa Panov's Special Day by Leo Tolstoy
Tasha Tudor's Favorite Christmas Carols
Resources
Read our list of 9 Christmas Books for Children and Families
Learn more about this way of homeschooling with our FREE ebook about the 5 essential parts of a great education.
Connect
Carole Joy Seid of Homeschool Made Simple | Website | 2024 Seminars | Instagram | Facebook | Pinterest