Equipping Parents to Educate Their Children
Learn to homeschool simply, inexpensively, and enjoyably at one of our in-person and virtual seminars!
Even if you feel the call to homeschool your children,
you will miss out on the joy of homeschooling if you don't have a philosophy of education to sustain you.
It's a fact — families that embrace our research-based approach and create a customized curriculum thrive in homeschooling. At the Homeschool Made Simple seminars, you'll get a clear vision for successful homeschooling and leave with the tools you need to give your children a world-class education.
2024 Seminar Schedule
January 20, 2024
A Literature Based Approach to Education
Watermark O.C. Church
Costa Mesa, CA
You're one weekend away from fresh vision for homeschooling!
April 6, 2024
A Literature Based Approach to Education
Grace Church
Eden Prairie, MN
Join us to refresh your homeschooling journey!
August 3, 2024
A Literature Based Approach to Education
Franklin Community of Faith
Franklin, TN
Come be equipped to educate your child!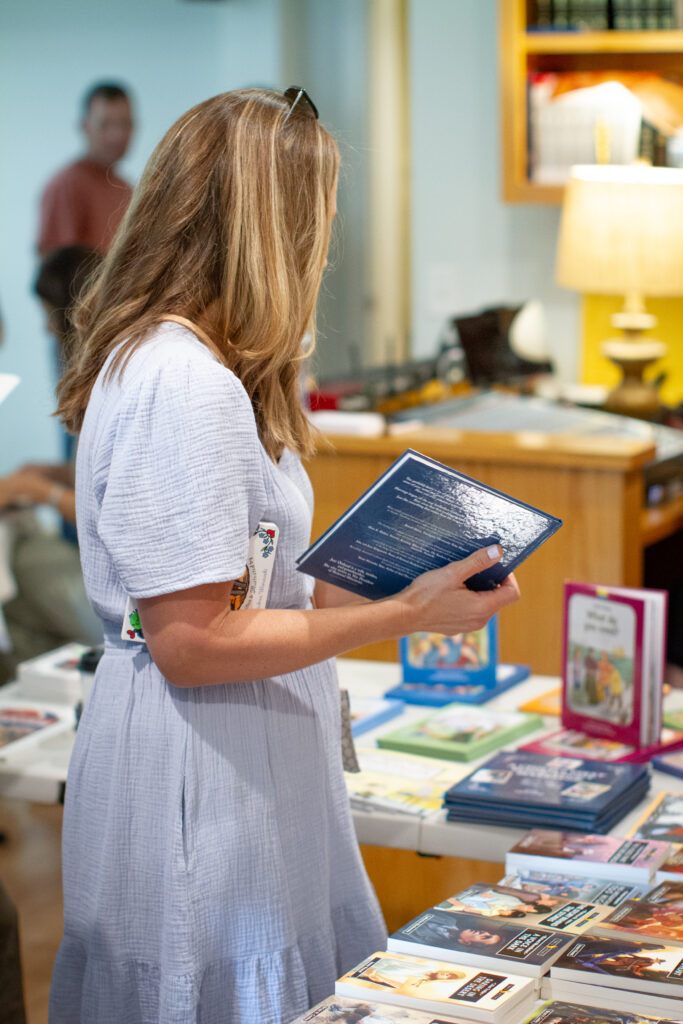 Seminar Schedule
8:30 AM – Doors Open
9:00 AM – Morning Session
10:15 AM – Break
10:30 AM – Second Session
12:00 PM – Break for Lunch
1:00 PM – Afternoon Session
2:15 PM – Break
2:30 PM – Final Session
3:45 PM – Break
4:00 PM – Panel Discussion
5:00 PM – Dismiss
Please note: Tickets are transferable but non-refundable. Contact us if you need to transfer your ticket.
Seminar Prices:
Early Bird Registration – $60
Registration – $75
Tickets are transferable but non-refundable.
Things to Know:
Fathers and Children: This seminar is for both moms and dads! We love to see both fathers and mothers present learning alongside one another. Teens and nursing infants are also welcome.
Seminar Exclusive Book Sale: We bring stacks of books with us from a few of our favorite publishers. You'll find treasures that your family will enjoy for many years to come! Come ready to build your family library.
Matters of Faith: Everyone is welcome to attend our seminars, but our Christian faith informs our ultimate goal and our methods of educating our children.
On Cancellations and Refunds: Tickets are transferable but non-refundable. You can transfer them to someone else if you are not able to attend. Contact us if you need assistance.
Scholarships: Please reach out to our team if you need financial help or want to donate toward other's registration.