Being Equipped to Educate Your Children | Episode 186
Carole Joy Seid and Rachel Winchester share the importance of being equipped to educate your own children.
A lot of times families jump into homeschooling without assessing their philosophy of education and deciding the best way to educate children. We want to save you years of tears and frustration. When you have some tools, you're ready to do your own research. Equipped parents are better able to educate their children at home.
Plus, knowing the research gives parents confidence. When others ask questions or express concern, mom and dad are ready to give an answer!

In this episode, you'll hear about:
the new Homeschool Made Simple website!
the roots of the homeschool movement
doing your research
the purpose of this podcast
the difference between the HMS seminars and this podcast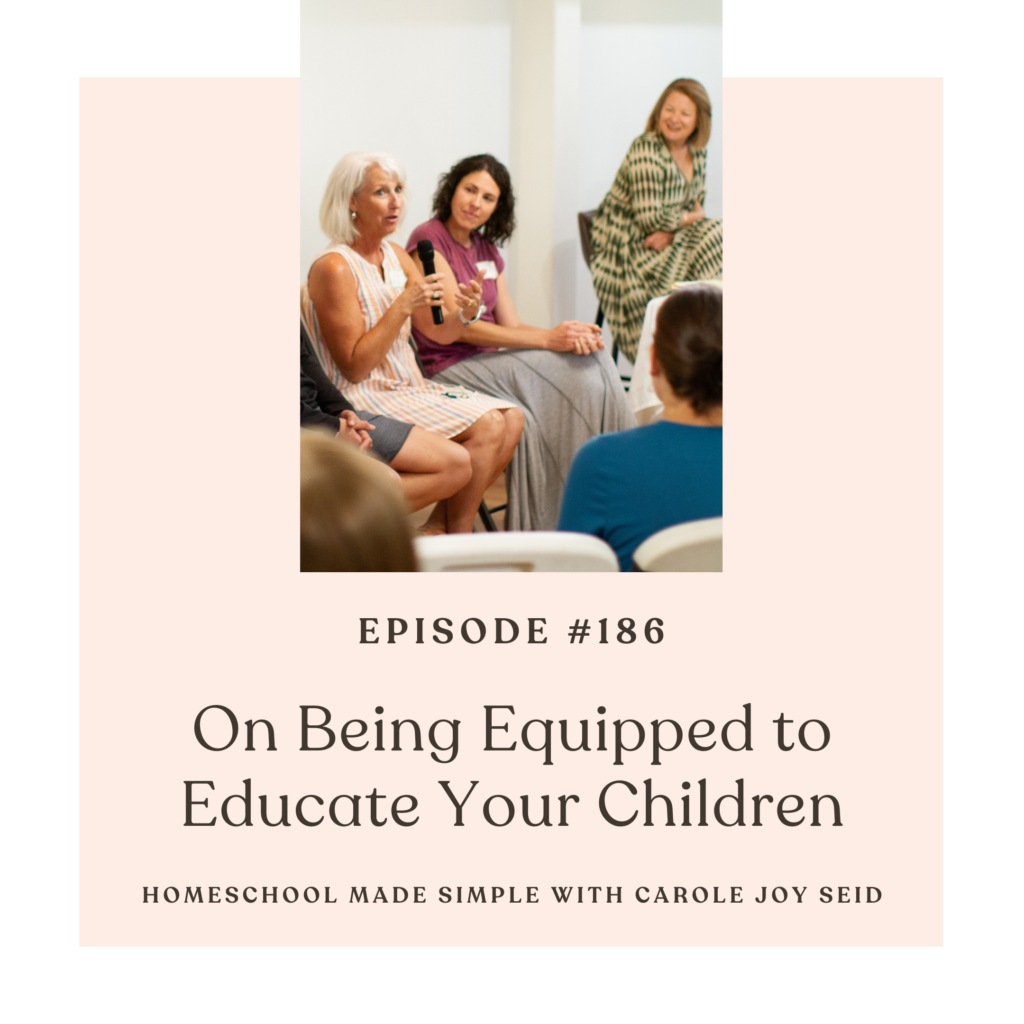 Learn the Homeschool Made Simple Approach
Attend an Upcoming Seminar to Be Equipped
Attending an in-person seminar together with your spouse makes such a difference in your success in homeschooling.
When families attend seminars together, they hear the same research and gain a shared vision for homeschooling. It isn't just moms job to educate the kids. It is mom and dad's responsibility.
We price our seminars per family so that both parents can come as well as teens!
Join us in 2024 for an in-person seminar!